Posted on Thursday, September 22, 2022 04:50 PM
Current agendas for council, commissions and committees.
To view all future and previously posted agendas, including published recordings and minutes, visit our Agenda and Minutes archive and...
Posted on Thursday, September 08, 2022 03:28 PM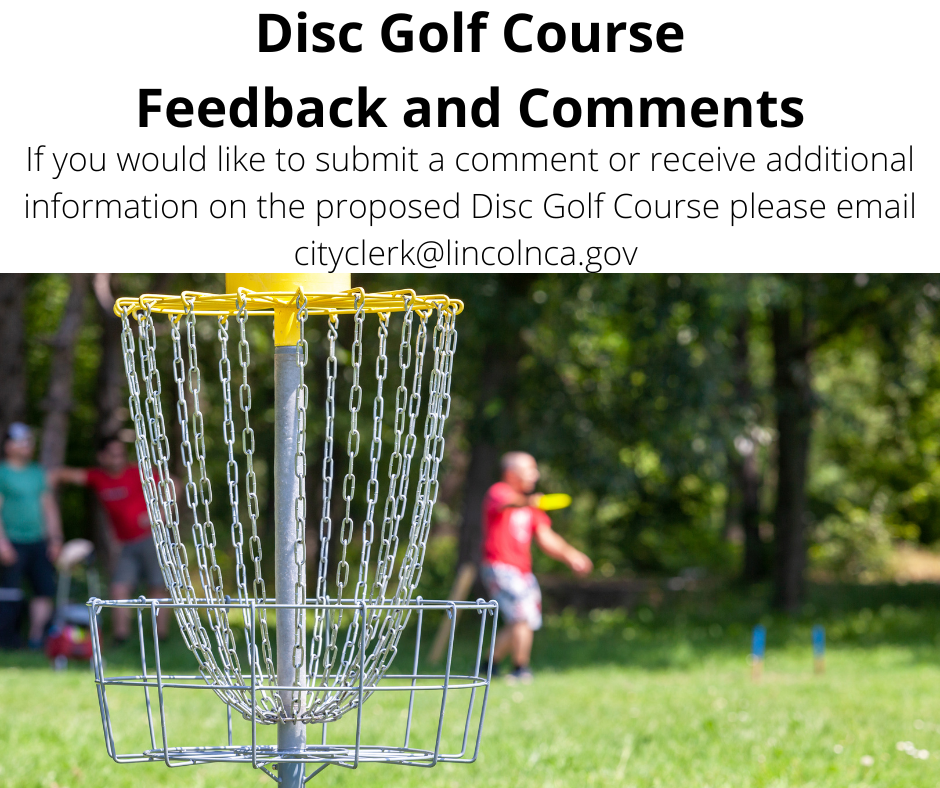 Disc Golf Course Update:
The Park & Recreation Committee received a presentation for a Disc Golf Course back in April and at their June meeting the Committee recommended Staff research whether a course...
Posted on Thursday, September 01, 2022 01:51 PM
the village 1 specific plan amendment supplemental draft environmental impact report (sdeir) and supporting documents are available for review through october 3, 2022.","linkurl":"/en/business-and-development/village1spa.aspx","linktext":"learn...>
Posted on Friday, July 08, 2022 05:03 PM
City of Lincoln Announces Full Funding for McBean Stadium Upgrades
Generous donations made by the United Auburn Indian Community, Lincoln Potters, and City of Lincoln
FOR IMMEDIATE RELEASE ...
Posted on Wednesday, June 29, 2022 10:00 PM
Per the Governor's Executive Order, the City of Lincoln has moved to Stage 2 of the Water Shortage Contingency Plan.
Some residential mandatory actions include:
limiting lawn watering to 3 times per week
not...