The Planning Division provides professional guidance and technical assistance to the:
City Council
Planning Commission
Public
Responsible for managing the orderly growth and development of the City of Lincoln
This involves administering and implementing the goals, objectives, and policies of the General Plan, the Zoning Map and Subdivision Ordinances, and the California Environmental Quality Act (CEQA).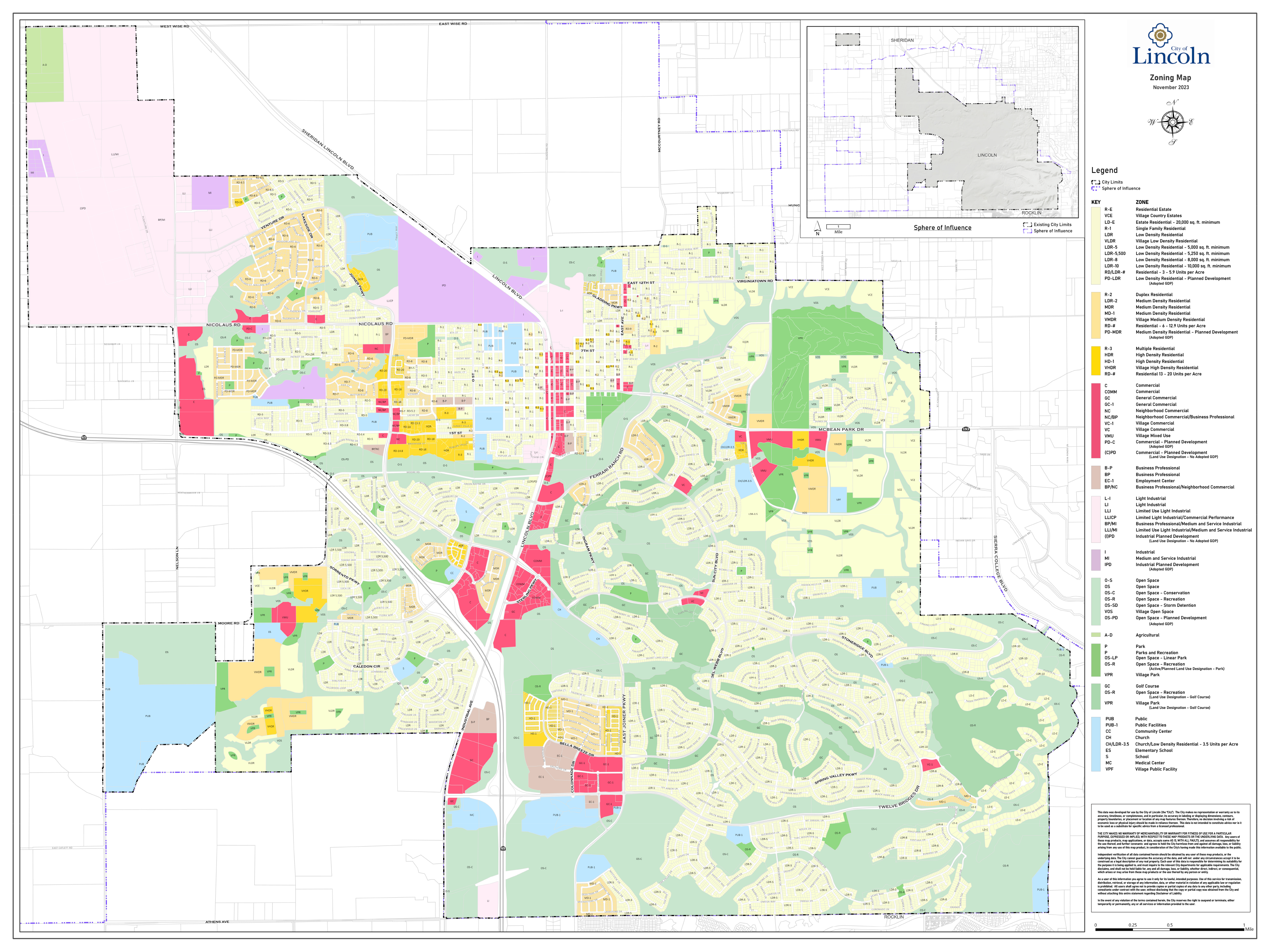 View our Interactive Zoning Map with links to associated documents. Search by address or parcel.
The Planning Division participates in the planning and implementation of development projects by providing direct support services with attendance of all meetings of the Planning Commission. The Planning Division also acts on items including but not limited to:
Building permits
Grading permits
Improvement plan review
Sign permits
All business licenses
Applications
The Planning Division reviews and processes all land use development applications to ensure that the best interests of the citizens of Lincoln are served. These land use entitlement applications include:
Conditional Use Permits
Design Review
Development Agreements
Amendments to the General Plan, Zoning, or Subdivision Ordinances