A-Frame Portable Sign Permits
Did you know you need a permit to place A-Frame portable signs in the City of Lincoln? Title 16 of the Lincoln Municipal Code provides details on the Sign Ordinance. Sign Permits undergo a similar review process to Building Permits.
How to Apply
1. Fill out a Sign Permit Application
2. Submit 2 copies of a picture or drawing of the proposed sign, including dimensions. Sample below.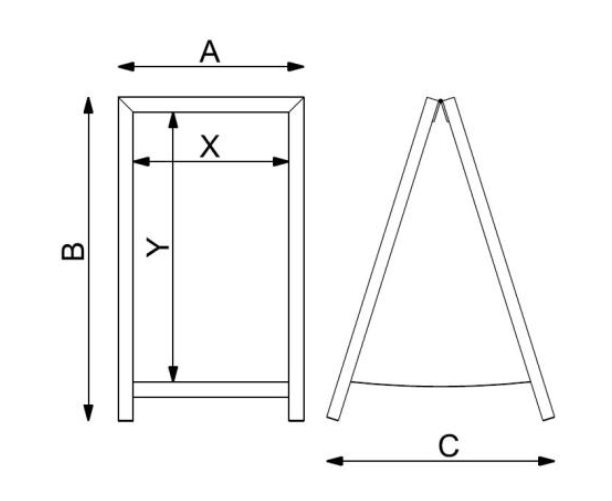 Maximum Dimensions

| Dimension | Maximum (inches) |
| --- | --- |
| Width (A) | 30" |
| Height (B) | 48" |
3. $300 permit fee
4. Submit 2 copies of dimensioned site plan showing proposed location. Please include details such as:
Distance to curb (min. 2' from edge of curb)
Existing doorways
Landings
Light poles
Sample below: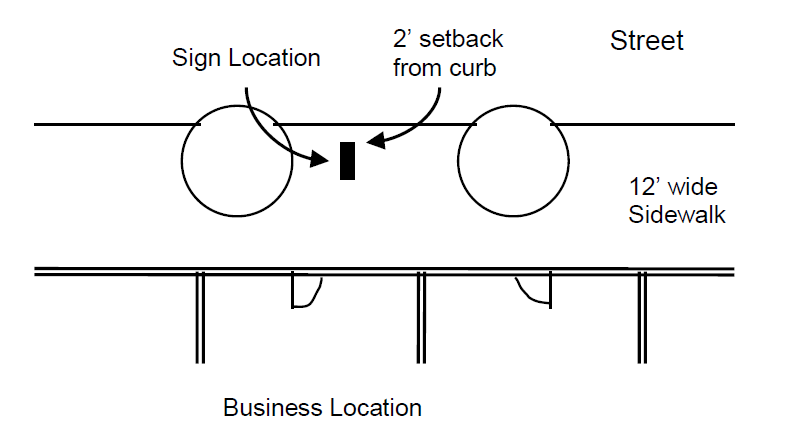 Submit Permit Package
You can submit your permit package and check payment at the Building Permit Counter:
City Hall
Community Development Department, 2nd Floor
600 Sixth Street
Lincoln, CA 95648
Placing Sign on Public Sidewalk or in Right-of-Way?
If yes, you also need an Encroachment Permit.
The Encroachment Permit fee is $89 and is valid for 12-months. You may re-apply after each 12-month period is up.
Review Time
Upon acceptance of a complete application, please allow up to 2 weeks for review and approval. In some instances, review process may take longer than the projected time. All applications are reviewed on a case-by-case basis.