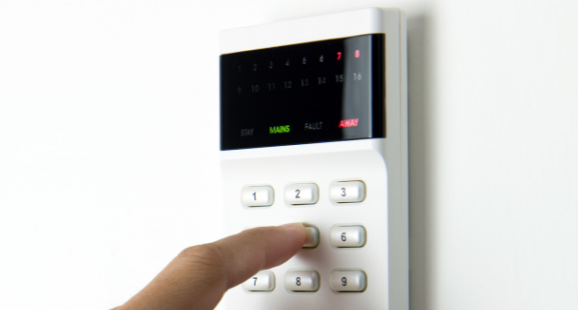 The City's alarm ordinance requires that any person or business that activates, operates, or maintains an alarm system upon any premises in the City of Lincoln is required to obtain an alarm permit. An alarm permit is required even if the alarm system is not being monitored. A new alarm permit costs $20. All alarms permits must be renewed every year at a cost of $20.
The City of Lincoln has an on-line system for obtaining and renewing alarm permits, which can be accessed HERE. Alternatively, you may print out the application, complete it, and mail it with your check to: P.O. Box 140876, Irving, TX 75014-0876.
If you have questions about obtaining or renewing your alarm permit, please call (866) 586-5187.

The Lincoln Police Department responds to more alarm calls than any other type of call, an overwhelming majority of which are false alarms.

In 1994, the City of Lincoln adopted a resolution establishing a fee be charged for excessive false alarms. Currently an alarm holder is allowed two false alarms in a 365-day period at no cost. If the alarm holder has a third false alarm activation in the same 365-day period, the alarm holder will be fined $75 with a $75 fine for every false alarm thereafter.