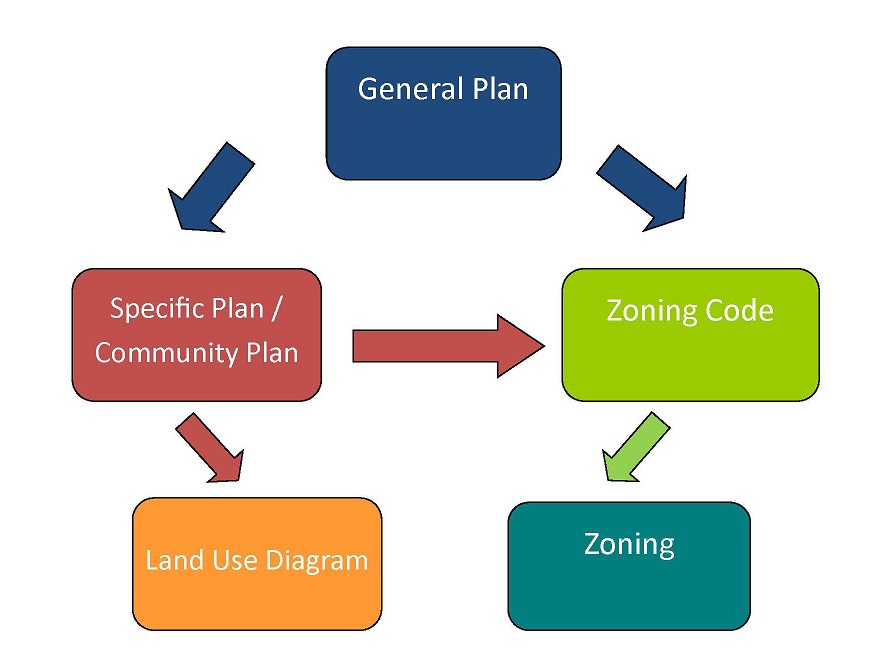 The General Plan serves as a long-term policy guide for physical, economic, and environmental growth. It provides for the community's vision of the City's ultimate growth. The General Plan designates land use categories for the City. It also includes information on:
General Uses
Development
Intensity
Siting and Compatibility Standards
State law requires that every county and city prepare and adopt a long-range plan to serve as a guide for the development of the community. State Law only allows amendments to a General Plan four times per calendar year. Although there are limits on the number of times the General Plan can be amended, multiple amendments can be included in one meeting.
The General Plan 2050 was adopted by the City Council on March 25, 2008. City actions related to the following must be consistent with the General Plan:
Land Use Allocations
Annexations
Zoning
Subdivision and Design Review
Redevelopment
Capital Improvements
General Plan 2050 and Related Documents
The documents on this page may be very large files. Should you have problems viewing, please try downloading the complete file to your computer before opening.

Purchase the General Plan
The General Plan and its associated documents can be purchased at City Hall in the Community Development Department for the following prices:
General Plan purchase fees

| Description | Cost |
| --- | --- |
| CD-ROM | $ 20.00 |
| General Plan map (oversized black & white) | $ 5.00 |
| General Plan map (oversized color) | $ 25.00 |
Questions?
Contact Community Development – Planning Division for questions at (916) 434-2470.