The Planning Division provides professional guidance and technical assistance to the:
City Council
Planning Commission
Public
Planning is responsible for managing the orderly growth and development of the City of Lincoln. This involves administering and implementing the goals, objectives, and policies of the General Plan, the Zoning Map and Subdivision Ordinances, and the California Environmental Quality Act (CEQA).
Learn more about how planning and development work in Lincoln.
View the Village 1 Specific Plan Amendment Supplemental Draft Environmental Impact Report (SDEIR)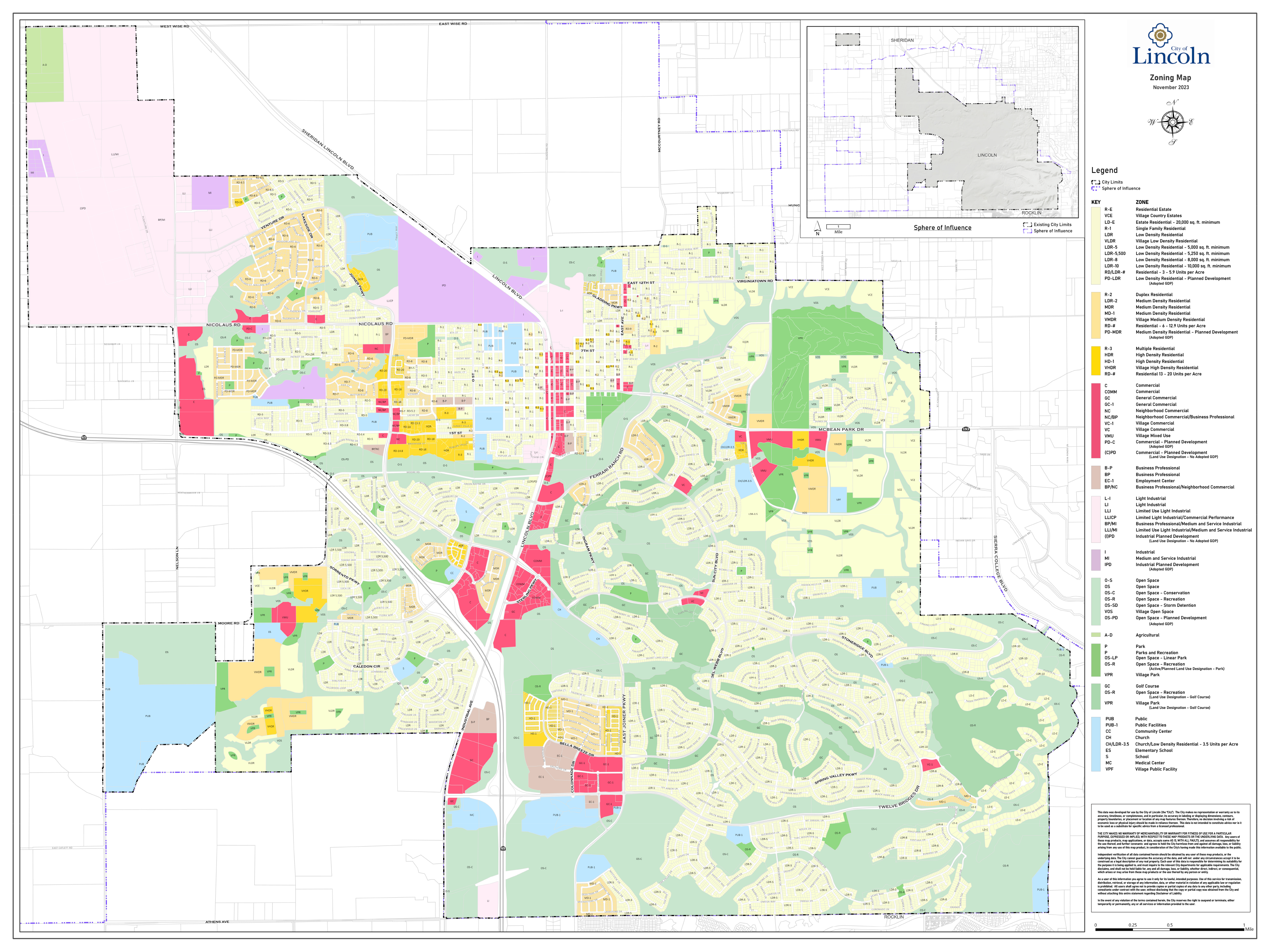 View our Interactive Zoning Map with links to associated documents. Search by address or parcel.