Paul Joiner Mayor Pro Tem
Mayor Pro Tem Paul Joiner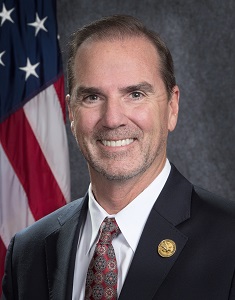 Paul was appointed to the Lincoln Planning Commission in 2006, and elected to the Lincoln City Council in 2008, 2012, 2016 and 2020 where he has twice served as Mayor.

He holds an undergrad degree in Business Administration from National University and took his graduate studies in Fine Arts at the Academy of Art University in San Francisco.

Paul has owned and operated Joiner Graphics, a graphic design, illustration and animation business since 1981.

Mayor Pro Tem Joiner sits on a number of local and regional boards and committees including:

California Association of Councils of Governments (CALCOG)
Lincoln Airport Committee
Lincoln Economic Development Committee
Air Pollution Control District Board - (Alternate)
Placer County Economic Development Board - (Alternate)
Sacramento Area Council of Governments Board of Directors
Placer County Transportation Planning Agency (PCTPA)
Placer Conservation Authority - (Alternate)
Sacramento Area Council of Governments (SACOG)
South Placer Regional Transportation Planning Authority (SPRTA)

Email Councilman Joiner or call (916) 434-3292.