Dan Karleskint, Mayor Pro Tem
Councilmember Dan Karleskint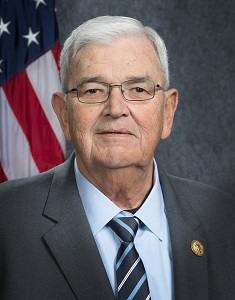 Dan Karleskint was elected to the Lincoln City Council in November 2016 and re-elected in November 2020.
Dan and his wife Cheryl moved to Lincoln in 2003. They are both native Californians who fell in love with Lincoln after spending time here with friends.
Prior to moving to Lincoln, Dan was in the high-tech industry for 40 years. He retired as Vice President of Operations and Chief Financial Officer of a project management software development corporation.
Dan fully retired in 2007. After retiring, he had both the time to dedicate and the interest in city government. Along with attending many meetings over the years in order to stay informed, he has served on the following City and County committees:
Chairman of the Lincoln Planning Commission;
Economic Development Committee task force for the analysis and recommendations for our Regional Airport finances;
Citizens Advisory Financial Task Force created to evaluate the city's financial health. Report published 2009;
Fiscal Sustainability Committee created to recommend actions to achieve a level of financial sustainability for the city. Report published 2012;
Economic Development Strategic Plan development task force;
2010-2011 Placer County Grand Jury;
NEV Advisory Committee, involved with the development of the NEV Transportation Plan and Evolution of the Golf Cart Transportation Plan (both of these plans fed into the City's General Plan).

Councilman Karleskint currently sits on a number of local and regional boards and committees including:

Lincoln Airport Committee
Borders (Roseville/Rocklin/Lincoln)
Chamber of Commerce & Downtown Lincoln Association (DLA) Committees
Lincoln Loan Committee
Lincoln-SMD1 Wastewater Authority (LiSWA)
NID/City
Pioneer Community Energy (CCA) – (Alternate)
Placer Conservation Authority
Placer County Water Agency/City 2x2
Western Placer Waste Management Authority Board (WPWMA)
Email Dan Karleskint or call (916) 434-2490.