Spring Cleanup Vouchers Available Now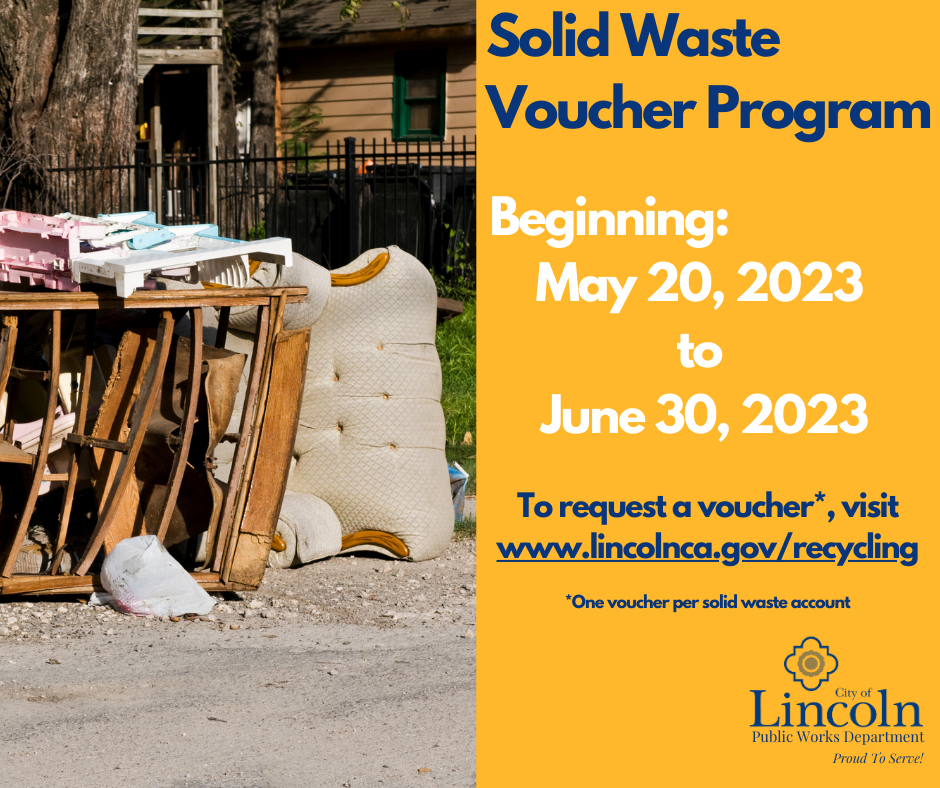 To better serve our residents, the City of Lincoln is offering a more convenient and efficient way to help our customers with cleanup of their excess waste and unwanted bulky items through issuance of a one-yard dump pass to the first 1,250 customers who sign up for this benefit.
This option will allow customers to dispose of one cubic yard of waste at the dump for free at their convenience from May 20, 2023 thru June 30, 2023. The local material recovery facility is just a couple miles away and is open 7 days a week, offering more options and flexibility for all schedules.
Visit www.lincolnca.gov/recycling to claim your Spring Cleanup Voucher.