Disc Golf Questions and Comments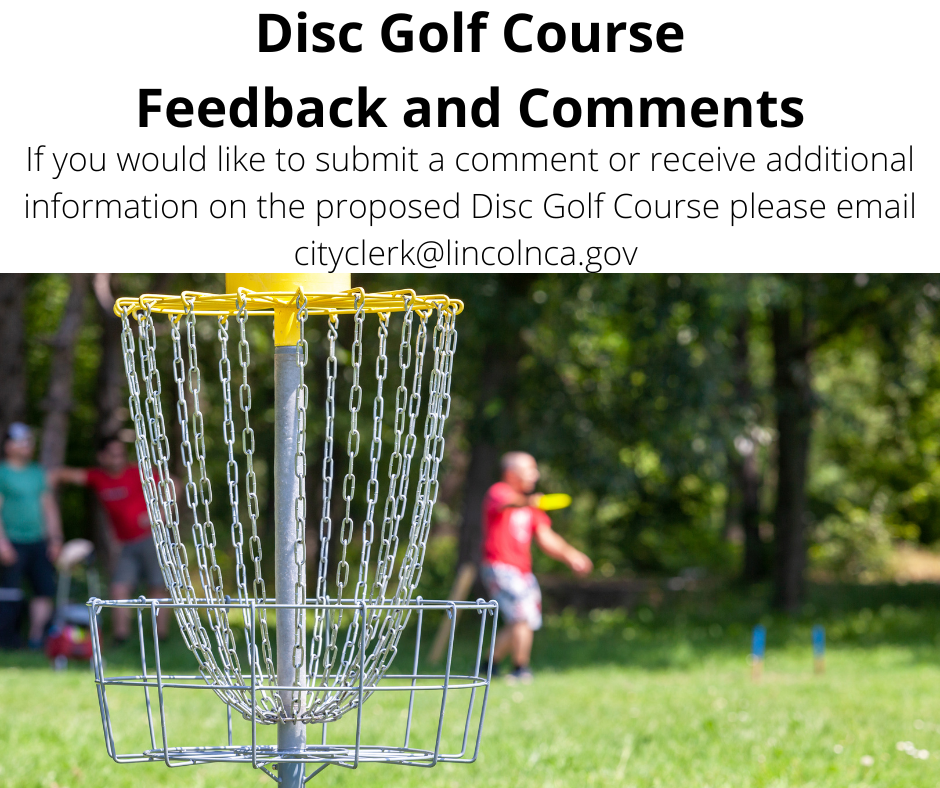 Disc Golf Course Update:
The Park & Recreation Committee received a presentation for a Disc Golf Course back in April and at their June meeting the Committee recommended Staff research whether a course at the Auburn Ravine Park would be possible.
Although staff have recently received preliminary approval from the United States Army Corps of Engineers (USACE is responsible for millions of acres of public lands and waters nationwide) a location for the disc golf course has not been chosen and no funding for this project has been identified yet.
The project will need to be designed and brought forward to City Council for their consideration. A brief Staff update was provided to the Committee on September 7th when a number of citizens voiced their concern with the location of the Disc Golf Course at Auburn Ravine Park.